Over Easy®
Our Menu
Menu items may vary depending on location and state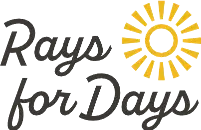 2-Egg Breakfast*
2 eggs any style served with choice of potato, toast & your choice of:
applewood smoked bacon, sausage links, ham steak, or maple chicken sausage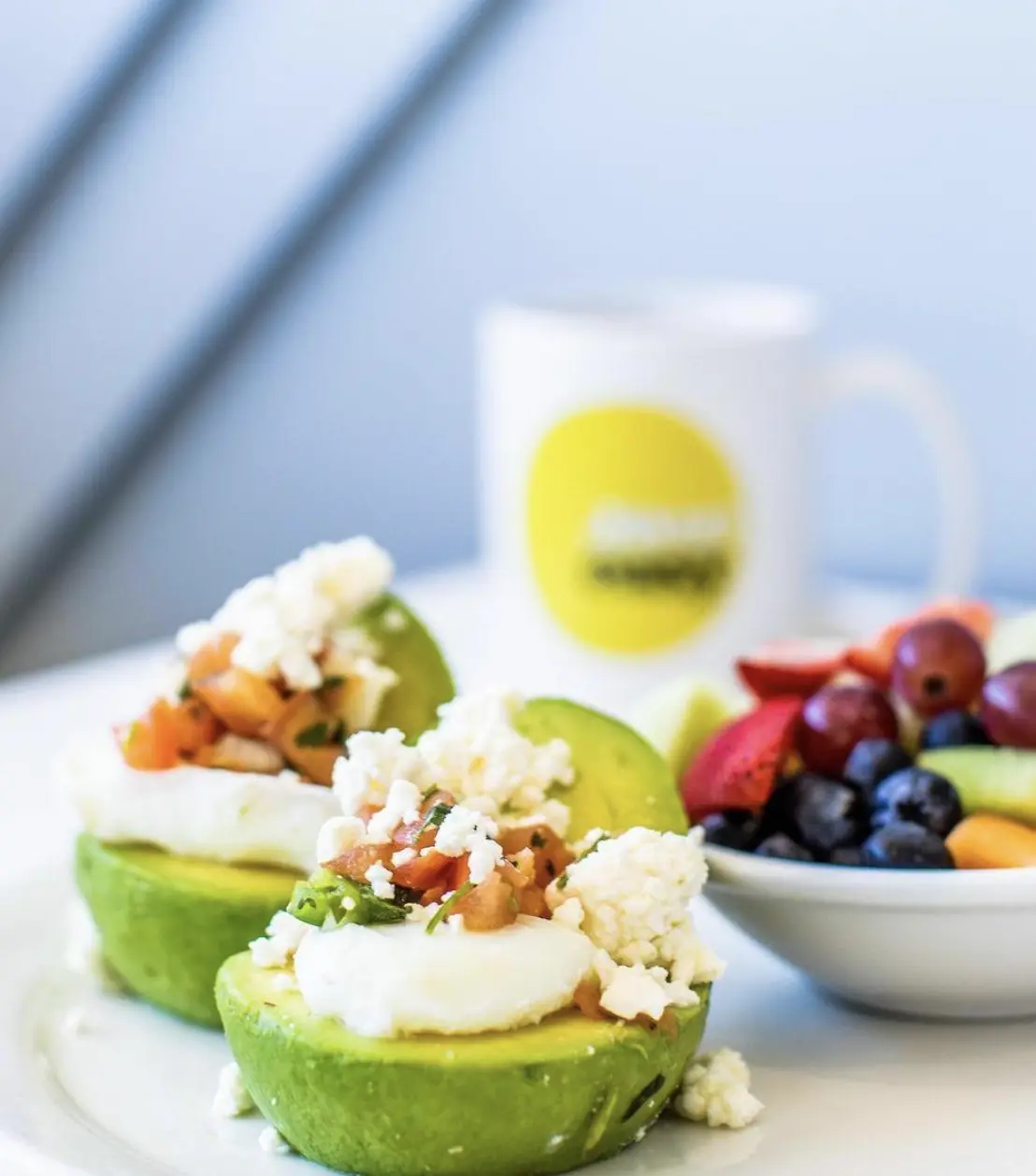 GF – Gluten Free | V – Vegetarian | * Raw Foods Warning
*Consuming raw or undercooked meats, poultry, seafood, shellfish, or eggs (hollandaise) may increase the risk of food borne illness

GF – Gluten Free | V – Vegetarian | * Raw Foods Warning
*Consuming raw or undercooked meats, poultry, seafood, shellfish, or eggs (hollandaise) may increase the risk of food borne illness
Banana Nut French Toast
v
FEATURED ON DINERS, DRIVE-INS & DIVES Buttery slices of brioche in batter, griddled, topped with pecans, banana, caramel
Ham Steak*
FEATURED ON DINERS, DRIVE-INS & DIVES Thick cut slice served with our redeye gravy, 2 any style eggs, choice of potato and toast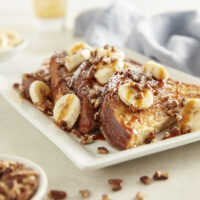 Golden Waffle Dogs
"THE BEST THING I EVER ATE" –TLC 3 hearty sausage links, dipped in vanilla waffle batter, then fried to a golden brown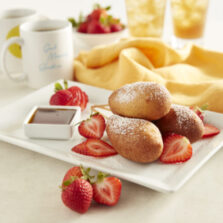 Chicken & Waffle
"BEST FOOD EVER" – TLC Our take on the classic match, with a blend of hot sauce and real maple syrup
Chicken Fried Steak*
FEATURED ON DINERS, DRIVE-INS & DIVES Tender steak, scratch-made country gravy, 2 eggs, and choice of potato and toast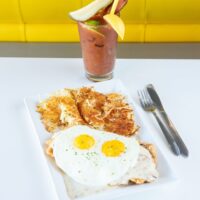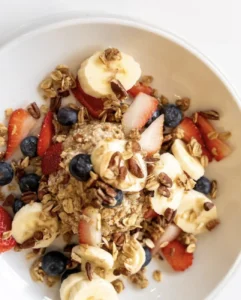 Sides
1 Egg or Whites* 1.50
Corned Beef Hash 5.50
Quinoa Crunch 4.00
Fresh Fruit 4.25
Spicy Cottage Cheese 4.00
Meat
Bacon, ham, sausage link, chicken sausage, vegan sausage  4.50
Potato
Hash brown, potatoes O'Brien, tater tots, sweet tots 4.00
Toast
English muffin, brioche, biscuit, house bread 4.00
GF – Gluten Free | V – Vegetarian | * Raw Foods Warning
*Consuming raw or undercooked meats, poultry, seafood, shellfish, or eggs (hollandaise) may increase the risk of food borne illness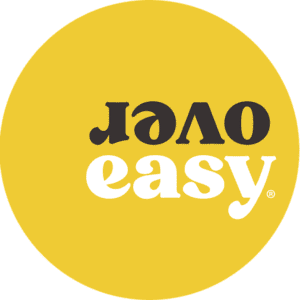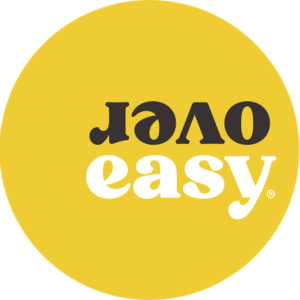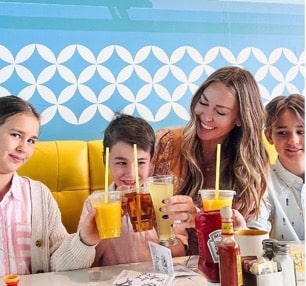 BREAKFAST
for Kids!

12 & Under
Includes beverage (no refill)
EGG & TOTS
one egg any style and crispy tator tots, served with
a choice of bacon or sausage
PANCAKES
buttermilk cakes with a choice of treat: chocolate
chips, M&M, or Reese's Pieces
FRENCH TOAST
served with butter and 100% real maple syrup
WAFFLE DOG
served with real maple syrup and a side of fruit
GRILLED CHEESE
sandwich served with a side of crispy tator tots
MALTED WAFFLE
FRESH SQUEEZED Orange Juice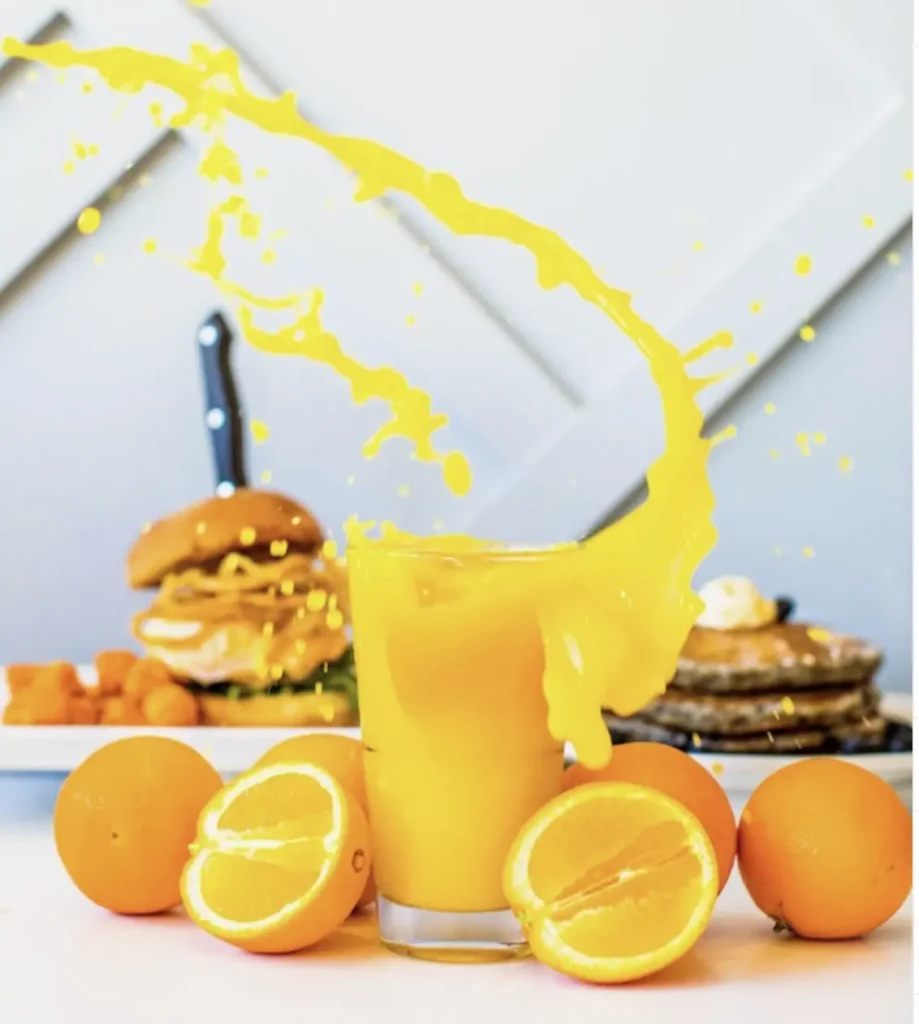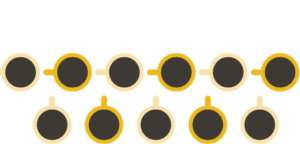 Coffee & OJ
Fresh Squeezed Orange Juice
House Coffee
Press Cold Brew
Over Easy Iced
Press cold brew, sweetened condensed milk,
cinnamon, and cardamom
Iced Chai Latte
A blend of black tea, clove, cinnamon
and other warm spices served over ice with whole milk
Substitute with almond milk +1.00

Other Drinks
Lemonade
strawberry-rosemary • classic
Fountain Drinks
Coke • Diet Coke • RootBeer • Sprite • Dr. Pepper
More Juice
cranberry • tomato • apple • ruby red grapefruit
Milk & Tea
Milk • chocolate milk • iced tea • hot tea
Vital Shots
Wellness
Ginger, lemon, cayenne
Probiotics
Apple, lemon, ginger, red cabbage, cultures
Booster
Coconut water, lemon, turmeric, black pepper


 MIMOSAS
Original, Guava, Mango
Peach, Raspberry, Strawberry
MIMOSA FLIGHT
Choose 4 different flavors from classic,
peach, guava, mango, strawberry, raspberry
R&R SPARKLER
sparkling rosé, raspberry, grapefruit
SPARKLING ROSÉ
 BEER & SELTZER
NUTRL Watermelon Seltzer
Joy Bus Wow Wheat
Orange peel wheat created to benefit the Joy Bus cancer charity with a percentage of every sale!
Mother Road Conserve & Protect
Mother Road Brewing Co. donates a portion of the proceeds to the Arizona Game and Fish Department to help with the on-the-ground conservation of over 800 species.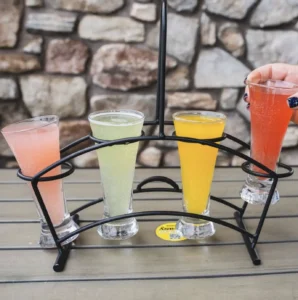 BRUNCHTAILS
Paloma
Silver tequila, grapefruit, lime, pomegranate, Jarrito's Grapefruit
Brunch Mule
Pearl vodka, aromatic bitters, fresh squeezed OJ, ginger beer
Morning Glory
Citadel gin, guava, lemon
Georgia Peach
Rye whiskey, peach, lemon, bitters float
State 48 Sangria
Rotating
SPIKED
Espresso Martini
Stoli vanilla vodka, Borghetti espresso, hazelnut, press cold brew
Spiked Chai
Vespertino tequila crema
Adult Chocolate Milk
Doughball whiskey
BLOODY MARYS
Bloody Kicker
Arcadia horseradish vodka, Arcadia jalapeno vodka, LOVE bloody mix, bacon, pickle, lime, seasoned rim
The OG
Pearl vodka, Michelada LOVE bloody mix, pickle, lime
        ANTE UP! Tito's Handmade Vodka or Teremana Silver tequila +1.00
KOMBUCHA
Grapefruit Hibiscus Hard Kombucha
Raw kombucha, grapefruits, hibiscus, heather, dried ginger, yeast
Brew Dr. "Love Wins" Kombucha
(Non-alcoholic) Organic jasmine green tea with organic roses, lavender and chamomile to create a refreshingly bright botanical craft brew