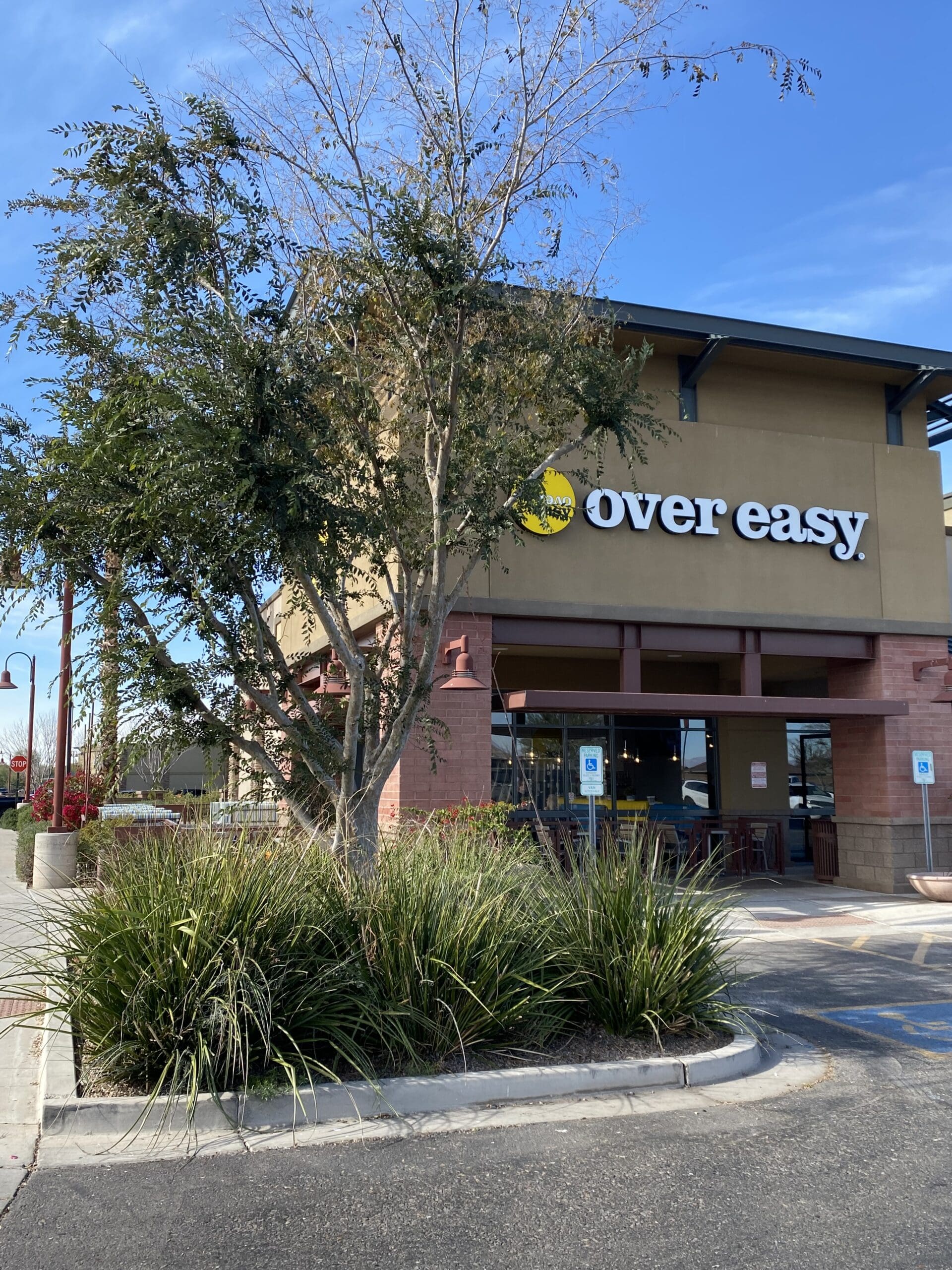 PHOENIX, Arizona – February 28, 2022 – Over Easy is proud to announce it has opened
two new locations in Surprise (Civic Center & Bell Rd.) and Queen Creek (Ellsworth &
Rittenhouse). Expanding Over Easy to these new communities has been a well-received and
something we've been looking forward to for quite a while. We hired 75 people to open these two
locations and look forward to growing within these communities and continuing to build
relationships with our team and our guests. "said Jared Field from Over Easy.
Over Easy is also celebrating the remodeled flagship location in the Arcadia neighborhood
located at 4730 E. Indian School Road. "The expansion of the Arcadia location was essential to
accommodate the long wait times and overall operational efficiency of the restaurant. The added
capacity of 35 additional seats generated flexibility for large groups and the new seating layout
creates an energizing vibe. We've missed all our loyal guests after a 90-day remodel, seeing
everyone enjoy the newly remodeled restaurant is exciting" said Brian Terpay from Over Easy
Featured on Diners, Drive-Ins, and Dives and the upcoming episode of Travel Channel's – Food
Paradise, Over Easy continues to lead the power-breakfast category offering a unique dining
experience with breakfast classics and a new extensive daytime cocktail menu. Over Easy now
has 10 locations in the Valley and one in Flagstaff. The expansion plans for 2022 to 2023 include
Tempe, Peoria and other locations throughout the West Valley and Tucson. The expectation is to
open 8 new locations over the next four years throughout Arizona.
Over Easy is open 7 days a week from 6:30AM to 2:00PM. Visit your neighborhood Over Easy at
one of our 11 locations in Arizona – Scottsdale, Mesa, Chandler, Gilbert, Surprise, Queen Creek,
Flagstaff along with the Arcadia, Biltmore, and Paradise Valley communities.
Comments are closed.